From a young age, Steve Wozniak had a knack for computing. By experimenting with different processors, he found a way to create his own games and programs, including different versions of games like Pong. This work culminated in a collaboration with Atari on the well-known game Breakout when he was in his 20s. The Woz was on his way to becoming a leading force in the computer revolution.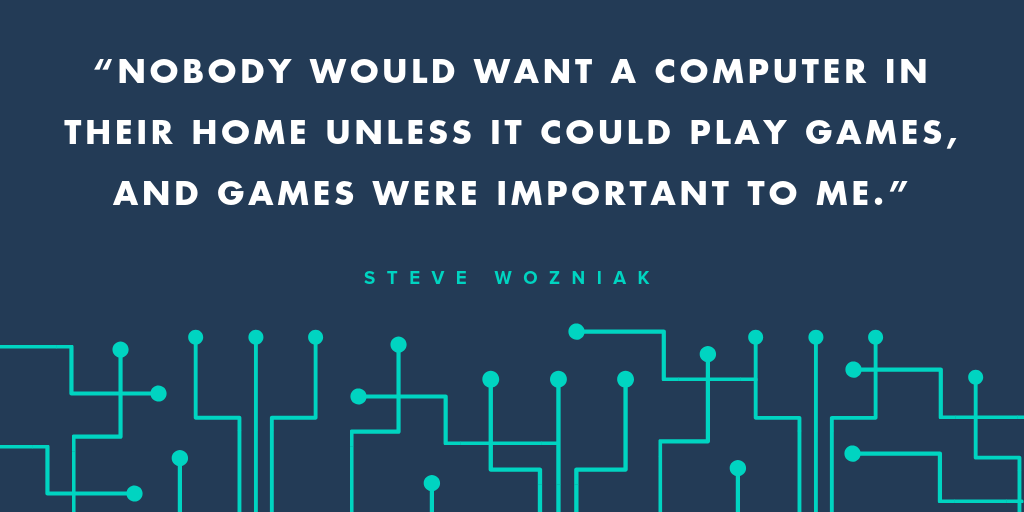 After inviting Steve Jobs to join him at a local computer club, they decided to work together to build computers for personal use, leveraging Wozniak's knowledge of computers and Jobs' understanding of people. Apple was born.
After they released the Apple 1, they quickly started working on Apple 2 – a color-screen model that would make it possible for anyone with basic programming knowledge to build their own software programs. Wozniak and Jobs knew this was a huge advancement for games and computers, but it was expensive. So they brought in Mike Markkula, who Wozniak refers to as the "adult" in their business. Markkula not only funded the Apple 2, but Wozniak credits him with teaching the two founders how to build and run a technology company.
Wozniak next wanted to make a splash by creating a floppy disk to bring to the Consumer Electronics Show in Las Vegas. With only two weeks to create the product, Wozniak worked day and night to make his disc not only work, but to work better than his competitors. He ended up with the most advanced version of a floppy disk at that time, which used a fraction of the chips when compared to any other design.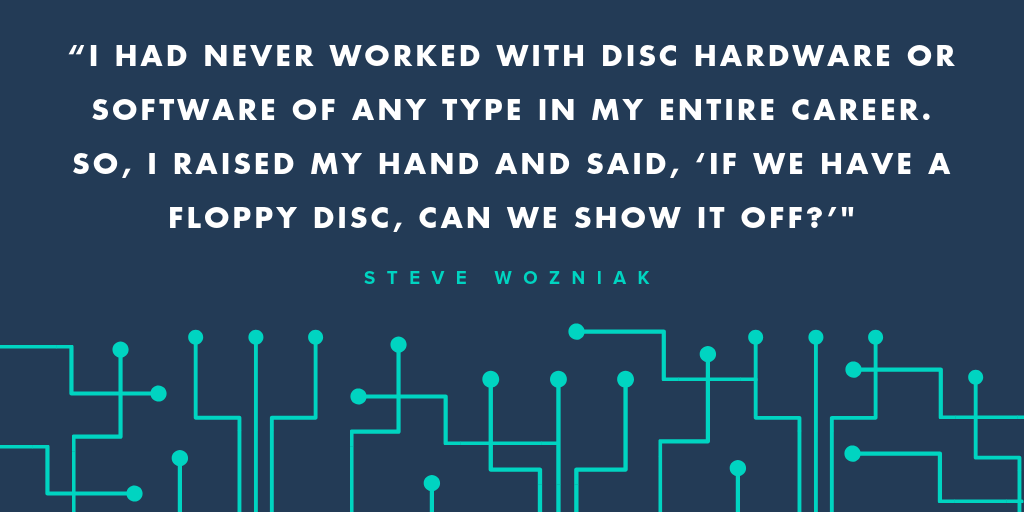 Much of this history was familiar to our employees, although it's different when you get to hear it directly from the founder himself. But, there were also facts shared that most of us didn't know. For example, one of Wozniak's life goals was to become a teacher – something he did after his career at Apple for eight years when he taught a course for fifth – ninth graders on computer basics. As he continued to teach, he discovered the disparities across California public schools, and began to advocate for budget changes to benefit local schools. His teaching motto was simple: keep his students motivated. This resonated with our team, as that's similar to the values of DRW College Prep.
As for the future of technology, Wozniak is looking to blockchain. "These applications around the world remind me of the early internet. There are a lot of ideas, but it's going to take a long time for people to learn how to do things in a different way." From things like mortgages to voting, he's sure that yet again, different is going to be good.