At DRW, we make sure employees have the resources to take breaks throughout the workday, which is why we offer yoga and meditation in our Chicago and Montreal offices. Hear from Allison, DRW's resident yoga and meditation teacher.
How did you get into meditation and yoga?
I first started practicing yoga as a teenager after a serious sports injury left me in pain and immobilized. Yoga became an integral part of my physical rehabilitation - also a huge part of my mental recovery - and I began meditating as a means to increase focus for my rigorous athletic and academic schedule. I found that meditation helped me with my high levels of anxiety, and deepened my attention to the tasks of my day.
Why did you decide to start teaching?
I decided to take a yoga teacher training course after college to learn more about the why and how of this system. I was (and still am) so curious about yoga's powerful impact on us physically, mentally and emotionally. A part of my original teacher training course included teaching for a year to get my full certification. Not being a person who does this halfway, I found a couple of classes to fulfill the requirement while working full time at The Field Museum in the Department of Anthropology. It turned out that I loved teaching and connecting with people over yoga and mindfulness. Soon after, I decided to teach full time for a year while applying to grad school to get a PhD in Anthropology. That was 12 years ago and I haven't looked back.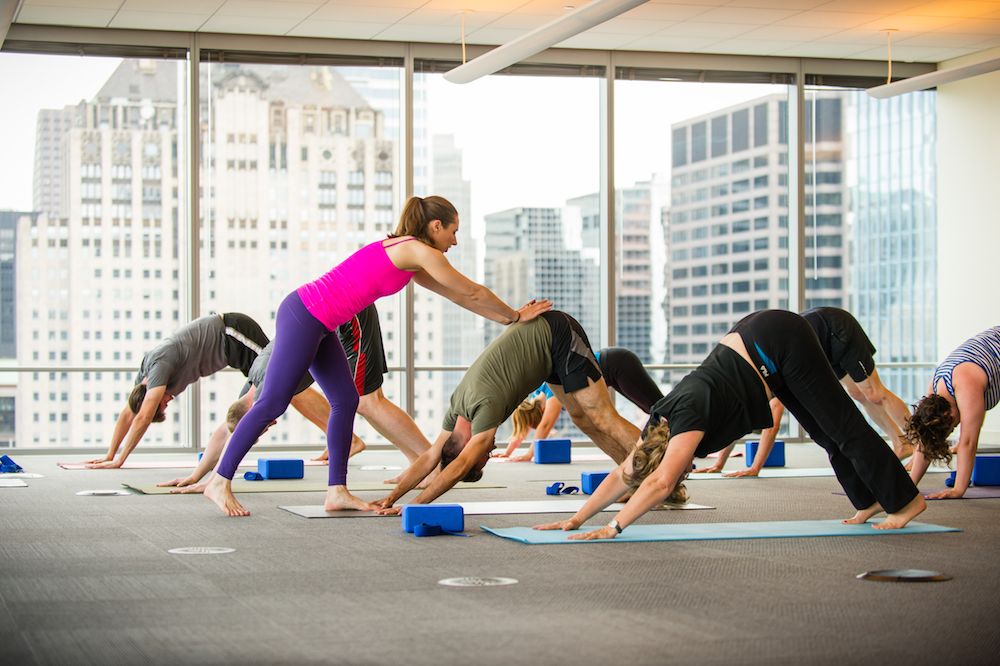 What are the benefits of doing yoga and meditation during the work day?
Yoga and meditation are wonderful pairings with the corporate workplace. In their own way, they each help to unwind tension (physical and mental), develop stronger focus and foster creative thinking. The foundational practices of both yoga and meditation take you out of your habitual way of doing things. Students who practice yoga and meditation during their workday report higher productivity, lower stress levels, better relationships with co-workers, fewer physical maladies and a general resilience to the experiences of workday life.
Can you tell us about some of the yoga classes you teach at DRW?
The yoga classes at DRW are varied and typically follow requests from employees! I love it when employees reach out and say, "I need a hip opening practice" or "Can you help my wrists this week?" This way I can plan classes that are just what you need each week. You can expect to find more stretching and release type practices on Tuesdays from 12-1pm CT, and more strength and challenges-based practices on Thursdays from 5-6pm CT. We combine hatha yoga (static pose holds), vinyasa yoga (dynamic flowing practices set to the rhythm of the breath), Forrest Yoga (core focused with longer pose holds), mobility exercises (oftentimes using your Yoga Tune Up Balls) and breathing techniques on any given day. There are always modifications given for all levels of practitioners - so whether you are brand new to yoga or a longtime practitioner, there is always something for you.
What are the benefits to practicing yoga and meditation regularly?
Those who practice yoga regularly have more mobility, less pain and steadier energy levels. Those who meditate regularly develop responsiveness and carry a clarity of attention in diverse situations. Those who practice both yoga and meditation regularly bring a strong, centered body and mind to every activity. Like any activity or habit, results are not immediate. If you have been sitting at your desk for years without stretching, your tension won't release from one or two yoga sessions. Likewise, if your mind is very busy and distracted, one meditation session will not bring you a clearer head. It is the weekly connection in class that helps you build a toolkit to meet everyday moments in a better way.
Additionally, Studies show that yoga is helpful in relieving physical stress and tension - it is often cited as one of the best things for lower back pain and chronic headaches. But it is equally good at helping you develop focus and emotional resiliency - clearing your head and helping you process your feelings in a grounded way. You'll be asked during your practice to take on shapes and hold them - sometimes these shapes are very different from how you move in your everyday life. That act of forging new pathways with your body, breathing with small amounts of new sensation each week and being aware of how you feel is a magical combination for body and mind. Additionally, many studies have shown how long work hours at computers are wrecking our bodies. The many practices of yoga contain so many gems for undoing the discomfort of modern work life.
What advice would you give to someone who has never taken a yoga class?
Check in with your teacher before coming to class. Ask them questions and tell them what you are looking for in your practice, or areas of your body you most need help with. Try a bunch of different classes when you are starting out. Know that every class with me will be a different focus. At first everything may feel a bit strange. That's normal! You are learning the pose names, the alignment of your body and the basic techniques of the practice - all of which takes time. It typically takes 6 weeks of twice per week classes to notice some big changes in your body and familiarity with the practice. Don't give up :) After the first class you will likely notice something different in your state of relaxation and some changes in your body movements in a positive direction. Try and remember one pose from each class and slowly build your own internal pose library one class at a time.
How often do you teach yoga at DRW? Where else can someone find you to take a class of yours?
Even throughout the virtual environment due to the pandemic, I teach yoga at DRW twice per week and have been with the company since 2005. I also teach meditation once per week to keep everyone focused in that regard too. Outside of DRW, you can find me teaching online classes at this time and a few select in-person classes at Equinox fitness clubs in the city of Chicago. I also lead retreats (coming soon as the pandemic situation continues to improve), teacher training and workshops worldwide.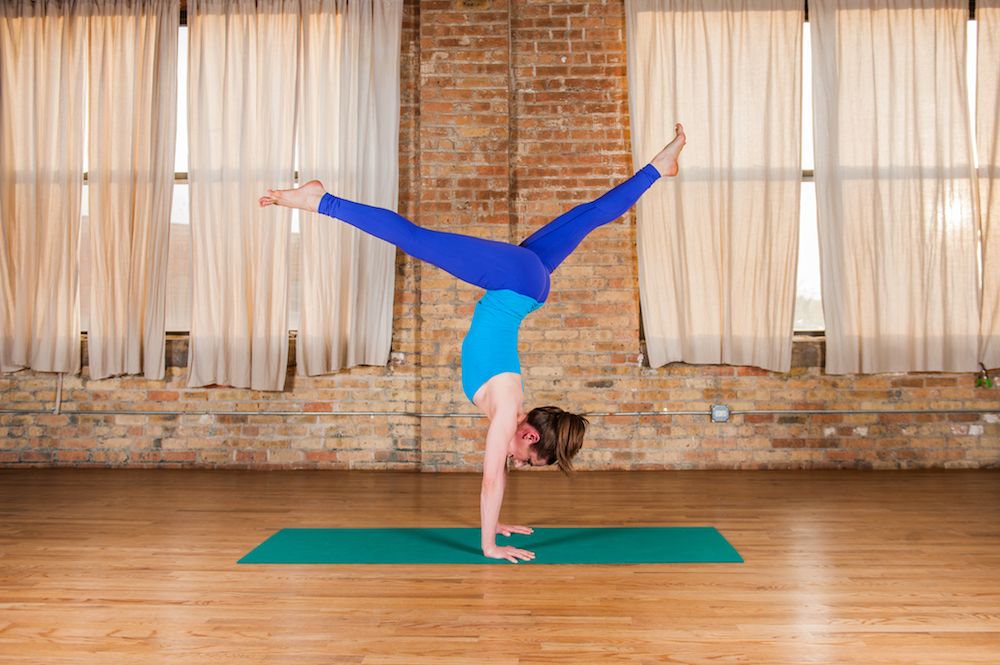 Allison English is the yoga and meditation teacher in the Chicago office, and well-known in the Chicago yoga community. Check out her blog and social media channels HERE.